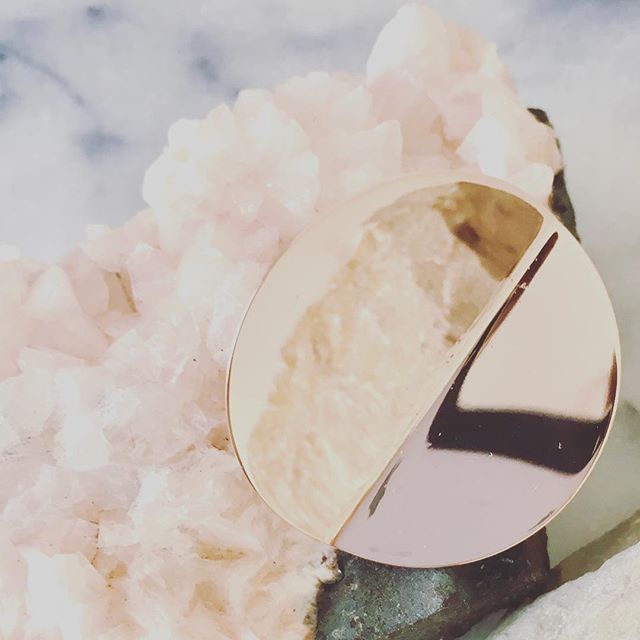 The Medley Institute — Founded by Jana Patz in 2010 in Berlin, Germany, TMI is an internationally acting, non-­seasonal experiment in aesthetics and concept, primarily aimed towards developing puristic and reduced jewellery. It has since then been a place of constant contemplation over the concept and meaning of fine jewellery, while creating wearable, mini­malistic objects made from ­precious materials.
Inspired by her background as a fashion designer, every outline is rooted in an anatomical study, moulded from the body and ­stripped down to its essential elements. Complementing, ­enhancing and balancing the ­wearer's pre-existing silhouette, it provides a material contrast, seeking to encourage individual expression. The jewellery isn't meant to ­address the decorative, opulent or ornamental. Rather it finds its own language of longevity, existing independently of momentary trends. Ultimately, every piece of jewellery is natural, pure and focused. Adorning through shape itself, decoration becomes unnecessary. Connectivity and coherence ­throughout the complete ­pro­duction cycle enables quality assurance. From design, creation, manufacturing to communication and distribution – each individual stage is equally curated and ­receives the same amount of dedication. Each piece of jewellery is ­hand­made in Pforzheim, Germany. Through process of development and the subsequent handcrafted finish, each chain and each ­bracelet is a unique piece.
The Medley Institute, Jana Patz Bänschstraße 48, 10247 Berlin, Germany +49. 163 466 81 92, jp@themedleyinstitute.com>
For more information please visit us on Instagram or write to info@themedleyinstitute.com
Unless otherwise indicated, all materials on these pages are copyrighted. No part of these pages, either text or images may be used for any purpose other than personal use, unless explicit authorisation is given. Reproduction, modification, storage in a retrieval system or retransmission, in any form or by any means – electronic, mechanical or otherwise, for reasons other than personal use, is strictly prohibited without prior written permission. We do not take any responsibility regarding information and content displayed on external linked websites.
Due to the new General Data Protection Regulation (DGPR), we would like to draw your attention to our amended Privacy Policy.
© Jana Patz, 2007-2018. All rights reserved.